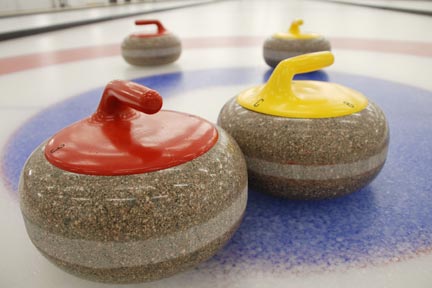 Two rinks featuring Southwest curlers are competing at the 2019 Sasktel Tankard Men's Provincial in Whitewood.
Cabri's Shaun Meachem is curling on Team Kalthoff, which is coached by Swift Current's Jeff Chambers and curling out of the Nutana Curling Club in Saskatoon.
Kalthoff won his opener on Friday 10-3 over Kronau's Brady Kendel. He added a 4-3 win over Saskatoon's Kody Hartung on Thursday morning, but was knocked out of the A Event with a 6-5 loss to Saskatoon's Kirk Muyres.
Kalthoff faced Twin Rivers' Lloyd Fell on Friday afternoon to open the B Event and doubled up the Twin Rivers rink 8-4.
Kalthoff will look to earn a spot in the playoff when he faces Hartung at 8 p.m. on Friday.
Team Deis is curling out of the Fox Valley Curling Club. Team Deis is comprised of skip Ryan Deis, third Scott Manners, second Jason Barnhart, and lead Kalin Deis. They are coached by Kay Montgomery.
Deis lost his opening game to Saskatoon's Jason Jacobson on Wednesday. Deis lost 6-4 to Twin Rivers' Lloyd Fell in his B Event opener on Thursday afternoon.
The Fox Valley rink rebounded in the C Event with a 7-2 win over Estevan's Brent Gedak on Friday morning.
Deis will need to keep winning in the C Event on Friday evening against Jacobson.