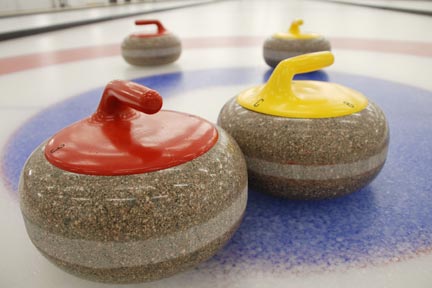 A pair of teams represented the Swift Current Curling Club at the 2018-19 Affinity Credit Union Senior Men's South Qualifier at the Outlook Curling Club over the weekend.
The Rod Quintin rink grabbed the final spot at Provincials, which will begin on February 24 in Melville. Quintin was supported by lead Ken Garinger, second Kevin Garinger, and third Ken Koster.
They won four of six games, beginning with a 7-4 win over Lampman's Mark Walter. They were knocked from the A Event with a 9-1 loss to Wadena's Brent Franko.
The Quintin rink rebounded with a 7-6 win over Regina's William Weppler and then defeated Outlook's Lorne Harrison 7-6.
They were knocked from the B Event with a 7-2 loss to Walter, but earned a spot at Provincials with a 7-4 win over Weppler.
The Max Kirkpatrick rink was also in Outlook but was unable to reach Provincials. Kirkpatrick was joined by lead Greg Hannay, second Mitch Minken, and third Wayne Charteris.
They lost their opening game 8-6 to Tisdale's Greg Wittig, followed by a 7-6 loss to Weppler, and a 6-5 loss to Langenburg's Daryl Williamson.