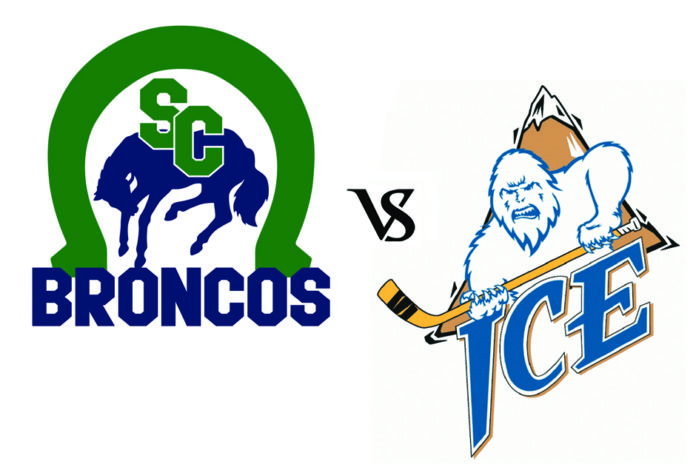 The Swift Current Broncos allowed two unanswered third-period goals in a 3-2 loss to the host Kootenay ICE on Friday.
The Broncos led 2-1 in the third period before Connor McClennon tied the game and Jaeger White notched the game winner with 52 seconds remaining in regulation.
McClennon had opened the scoring midway through the first period. Owen Blocker tied the game 5:58 later with his fourth goal of the season.
Rookie defenseman Christian Riemer gave the Broncos the lead with his first WHL goal in the second period.
Rookie Isaac Poulter made 28 saves in the loss to fall to 2-13-0-0, while Jesse Makaj improved to 4-15-5-1 with 24 saves.
The Broncos fell to 10-36-2-1, while the ICE improved to 11-32-7-1.
The Broncos will visit the Lethbridge Hurricanes on Saturday.