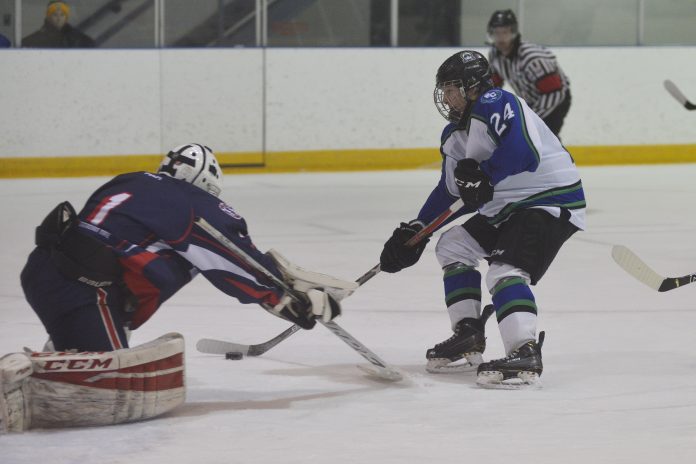 The Swift Current Abbey Resources Broncos are now only three wins away from an unbeaten regular season in the Saskatchewan Midget AA Hockey League after picking up a pair of wins over the visiting Melville Millionaires over the weekend to improve to 33-0.
Saturday, the Broncos scored four goals in the second period on their way to a 6-3 win.
Ryland Hornung scored twice and Riley Skarbon added a goal and an assist. Quinn Patenaude, John Priela, and Beau Larson also scored.
Levi Brewer, Brock Oberle, Cash Arntsen, Levi Lamotte, Jackson Sitter, and Nathan McInnis all added assists.
Brad Nyen earned the win to improve to 16-0 this season.
Sunday, the Broncos got hat tricks from Hornung and Oberle in an 8-4 win. Patenaude and Priela also scored. Larson finished with three assists, Arntsen added a pair of helpers, while Kaden Floberg, Hunter Johnson, McCleary, Sitter, Priela, and Skarbon all added single assists.
Justin Dueck earned the win to improve to 17-0 on the season.
Hornung leads the league with 58 points, while Larson is second with 51. Dueck leads all goaltenders with a 1.41 goals against average, followed by Nyen at 1.50.
The Midget AA Broncos now have only three games remaining in the regular season. They will visit the Regina Rangers on Feb. 9 before playing their final two games at home against the Prairie Storm and the Notre Dame Argos.