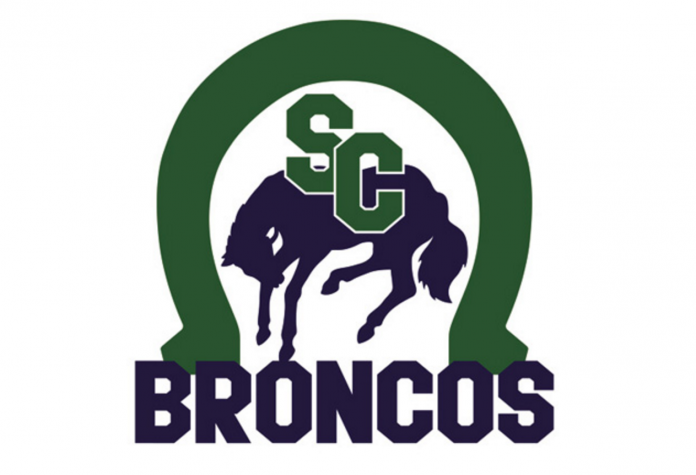 The Swift Current Broncos reached the double digit mark in wins this season with an unlikely overtime victory in Saskatoon on Saturday.
Tanner Nagel scored twice, Riley Lamb made 48 saves, and Joona Kiviniemi scored the overtime winner for a 5-4 win over the Saskatoon Blades. It was the Broncos first win in six attempts agains the Blades this season.
The Broncos scored three unanswered goals to erase a 4-2 second-period deficit. Nagel got the comeback started with a power play goal with 4:39 remaining in regulation. Owen Blocker sent the game to overtime with 1:35 left on the clock. Kiviniemi one-timed a power play goal home with 3.4 seconds left in the three-on-three overtime period.
Ethan O'Rourke also scored a shorthanded goal, his fourth straight game with a goal.
Dorrin Luding took the loss with 19 saves on 24 shots for the Blades, who got goals from Gary Haden, Dawson Davidson, Eric Florchuk, and Cyle McNabb.
The Broncos improved to 10-34-2-1, while the Blades fell to 29-13–7-0 to remain second in the East Division. The Broncos have now won three games in 21 attempts on the road this season. They are 4-2 in games decided in the overtime period.
The Broncos will host the Calgary Hitmen on Wednesday.