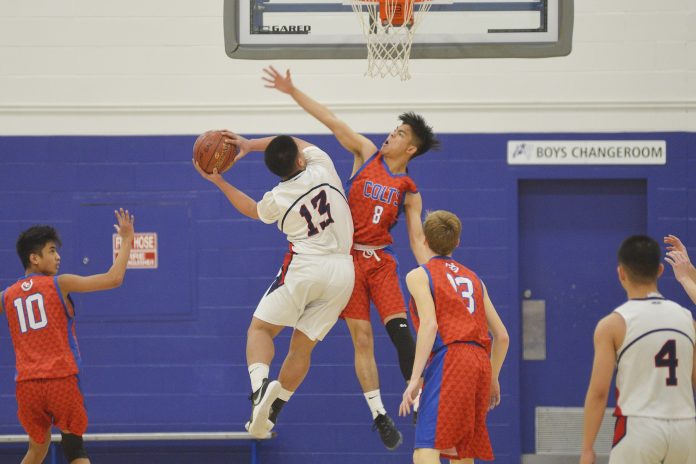 The host Swift Current Comp. Senior Colts struggled to hit shots and committed too many turnovers as they lost all three games at the Doug Armstrong Memorial Invitational Tournament.
Friday, the Colts lost their opening game 90-81 to the Estevan Elecs. The Colts trailed by 16 at halftime, but fought their way back in the second half. Brock Wall led the Colts with 15 points, while Bren Medina and Jesse Patzer each added 12 points.
The Colts dropped their second game 80-66 to the Moose Jaw Vanier Vikings on Saturday afternoon. Scott Joseph finished with 15 points, while Tristen Urquhart-Nelson and Aussie Wiebe each added eight points.
The Colts concluded the tournament with a 77-58 loss to the Moose Jaw AE Peacock Toilers. Nolan Klein led the Colts with 11 points, followed by nine points from Carlos Dungca.
The Colts are off until Feb. 1-2 when they head to Yorkton for a tournament.