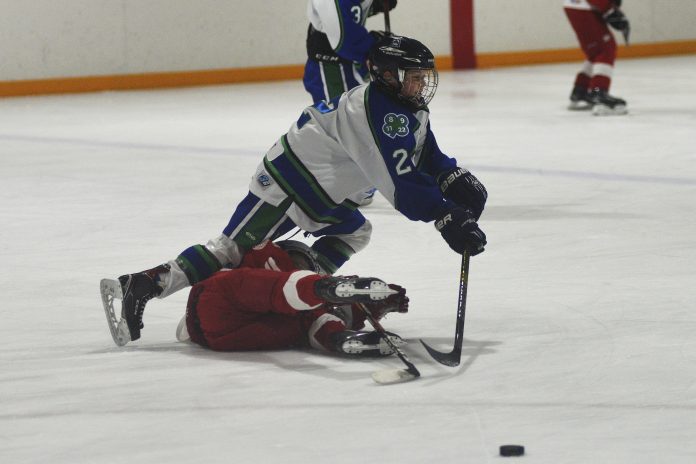 The Swift Current Southwest Terminal Broncos locked up with the visiting Weyburn Wings for a couple league games and emerged with a weekend split.
Saturday, the Broncos lost 3-1 to the visiting Wings. Carter Tuplin scored the lone goal, an unassisted marker in the second period before Weyburn scored the final two goals.
Sunday, the Broncos turned the tables when they scored four power play goals and twice into an empty net in a 7-4 win.
Hudson Darby scored three goals, Kade Stringer added two goals, while Kye Fahselt and Wesley Olson each added a goal and an assist.
Cutter Knight assisted on three goals and Makstr McIntyre added a pair of assists. Ryder Woods and Jake Starke also added single helpers. Calder Jones picked up the win in goal.
The Broncos remain in top spot in the Saskatchewan Peewee AA Hockey League
South Division with an 11-5-3 record.
The Peewee Broncos will host the Moose Jaw Warriors on Wednesday at 7:15 p.m. at Fairview East Arena. They are back at home on Saturday against the Yorkton Terriers at 7:30 p.m. at Fairview East Arena.