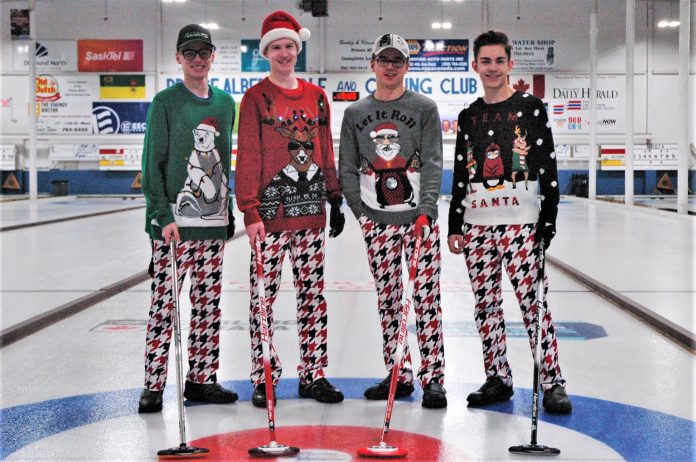 Five Swift Current Comp. High School curling teams took part in a weekend tournament in Prince Albert.
The rink featuring Theo Lautsch, Grady Rogers, Tanner Ewert, and Michael Orthner won the Prince Albert Christmas Curling Classic with an undefeated record at the 27-team event.
SCCHS 3 won the consolation in the B Event. SCCHS 4 won the C Event. SCCHS 5 won the consolation in the C Event.