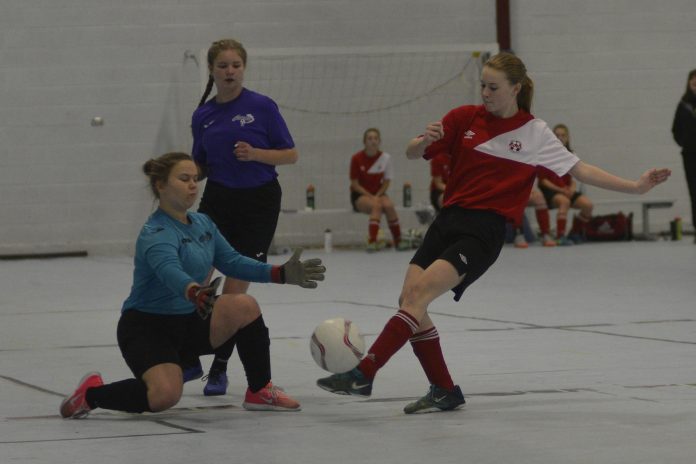 The Swift Current United Soccer Club hosted Regina QC United and Kindersley Storm teams for 16 matches over the weekend.
The United rivals hooked up for eight games on Saturday and the hosts won four games, lost twice, and tied twice.
The U11 Boys tied their opening game 2-2 and then won 9-2.
The U15 Boys won their first game 3-2 before losing 1-0 in their second match.
The U17 Boys tied QC 3-3 in the first game, but lost the rematch 7-2.
The U17 Girls won the opener 2-1 and followed up with a 4-0 win in the final game of the day.
The United Club hosted QC and Kindersley teams on Sunday for another eight matches and finished with a 5-1-2 record.
The U11 Girls faced QC United and won their opener 2-0 before drawing 1-1 in the afternoon.
The U15 Girls also battled a QC United team and lost the first game 4-0 before tying 0-0 in the afternoon.
The 17U Boys locked up with the Kindersley Storm and came out on top of the opener 2-0. They added a 6-0 win later in the day.
The U17 Girls also host the Kindersley Storm and won the first match comfortably by a 4-0 final tally. They took awhile to get going in the second match but scored late in a 3-0 win.