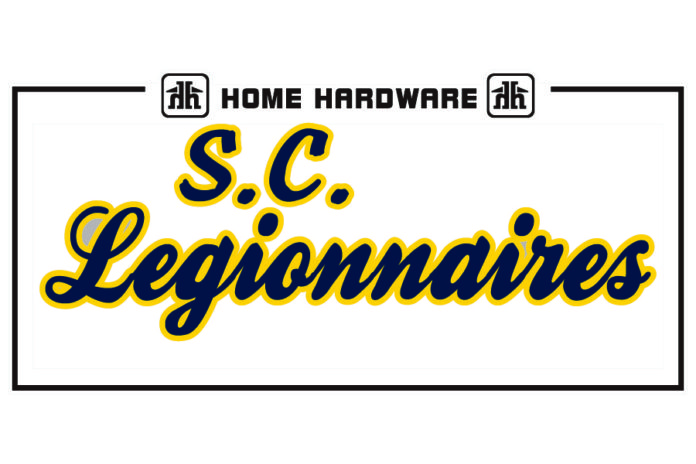 The Swift Current Home Hardware Legionnaires split another road trip up north in Tisdale and Prince Albert over the weekend.
Saturday, three of four Legionnaires scored in the shootout to clinch a 2-1 win over the host Tisdale Trojans.
Boston Bird, Mason Strutt, and Logan Linklater all scored in the shootout, while Ethan Hein stopped three of four Trojans.
The Trojans had led on a power play goal from Kalen Ukrainetz. Strutt scored with only 15 seconds remaining in regulation with assists from Lucas Ochitwa and Hendrik de Klerk to force overtime.
Hein earned the win as the Legionnaires outshout Tisdale 32-18.
Sunday, the Legionnaires let a third period slip away in a 4-3 loss to the host Prince Albert Mintos.
Reed Jacobson had a goal and an assist, while de Klerk and Riley Dekowny also scored.
Jaxon Martens, Strutt, and Bird all had assists. Jacob Herman took the loss with 28 saves on 32 shots.
The Legionnaires finished the weekend in second spot in the 12-team SMAAAHL with a 7-3 record after their five-game winning streak came to an end.
The Legionnaires have two home games this weekend, beginning Friday when they host the Moose Jaw Generals at 8 p.m. at the Credit Union iplex.
They also host the Regina Pat Canadians on Sunday at 1:45 p.m.