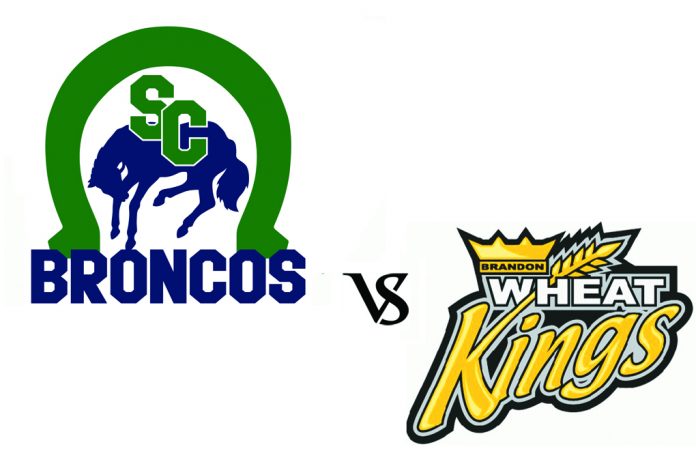 Joel Hofer made 53 saves to lead the Swift Current Broncos to their first win of the season on Saturday. After seven consecutive losses, Hofer made 53 saves over 65 minutes and then stopped both players in the shootout in a 3-2 win over the host Brandon Wheat Kings.
Hofer stopped Stelio Mattheos and Burzan, while Alec Zawatsky and Max Patterson both scored for the Broncos in the shootout.
Mattheos scored both goals to give the Wheat Kings a pair of leads. Zawatsky scored in the second period and Andrew Fyten scored with 7:43 remaining in regulation to force overtime.
Ethan Kruger took the loss with 30 saves on 32 shots.
The Broncos were zero-for-five on the power play, while Brandon scored once on seven man-advantages.
The Broncos improved to 1-7-0-0, while the Wheat Kings dropped to 5-0-1-1.
The Broncos will open a five-game BC Division road trip on Tuesday against the Vancouver Giants.