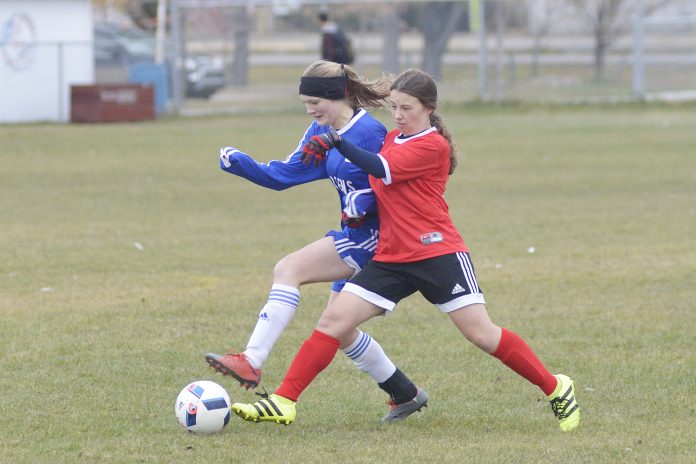 The Swift Current Comp. Ardens capped the Moose Jaw High School Soccer League regular season with a 4-0 win over the Vanier Spirits on Tuesday.
Grade 12 captain Allison Wall led the Ardens with a goal and two assists. Grade 11 strikers Jannae Carlson and MJ Anderson each added a goal and an assist, while Calli Moreau-Simpson scored the opening goal.
Juliana Whalen picked up the shutout in goal.
The Ardens placed second in the five-team league with a 4-1-1 record. They will be in Moose Jaw on Saturday for the semi-final.