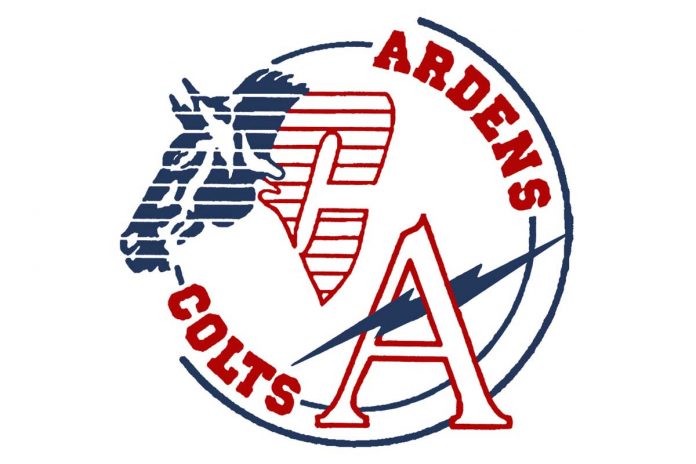 Three Swift Current Comp. teams were in Moose Jaw on Saturday for league action in soccer and football.
The Ardens soccer team earned a pair of shutout wins over Moose Jaw opponents. They opened the day with an 8-0 win over the Moose Jaw AE Peacock Tornadoes.
Captain Allison Wall led the Ardens with two goals, followed by a goal and an assist each from Jannae Carlson and Calli Moreau-Simpson.
Olivia Koebel, Ilyssa Dyck, Kaitlyn Berggren, and Bryn Haubrich also scored. Aspen Thomson and MJ Anderson also added assists, while Jasmine Temoshawsky picked up the shutout in goal.
The Ardens ran into a much tougher opponent in the second game and responded with a 4-0 victory over the Vanier Spirits. Wall and Anderson led the Ardens with a goal and an assist each.
Grade nine midfielders Olivia Koebel and Bryn Haubrich also scored. Juliana Whalen earned the shutout in goal.
The Ardens (3-1-1) will play their final home game of the season on October 4 when they host the Vanier Spirits at 4:15 p.m. at Irwin Field.
The Colts soccer team improved to 5-0 on the season with two dominant performances in Moose Jaw.
In the morning the Colts saw action against Moose Jaw Peacock and controlled much of the play with an aggressive attack resulting in a 6-1 victory. Felix Danquah led the Colts with three goals, while Matthew Epp, Dilan Vargas, and Joel Reimer added singles. Jaeden Carefoot and Dilan Vargas, co-captains of the Colts, expressed excitement with what they had seen during the game: "We played well and never let up. We stuck to the game plan."
In the afternoon the Colts were matched against Moose Jaw Vanier with goals scored by numerous players, which included: Epp, Danquah, Dylan Adair, Kieran Gelowitz, Reimer, Kai Haubrich, Damon Koebel, Grady Rogers, Jared Steinley, Brody Weyer-Clarke, Nathan Chase, Scott Joseph, and London Duncan.
Danquah extended his league leading scoring total to 15 goals on the year: "We feel so excited because we've never been 5-0 before. We are a strong team this year and looking forward to playoffs," said Danquah.
With the wins over the weekend the Colts are now securely in first place for the regular season and looking to carry the momentum deep into October. "It was good to see many players cycle the ball on such a cold day. The team chemistry is beautiful right now," said head coach Chris Garner.
The Colts will see their next action at home on October 3.
The Colts football team was also in Moose Jaw on Saturday. They suffered their first loss of the season in a 37-10 defeat at the hands of the host Central Cyclones to fall to 3-1. The Colts will be in Estevan on Saturday.