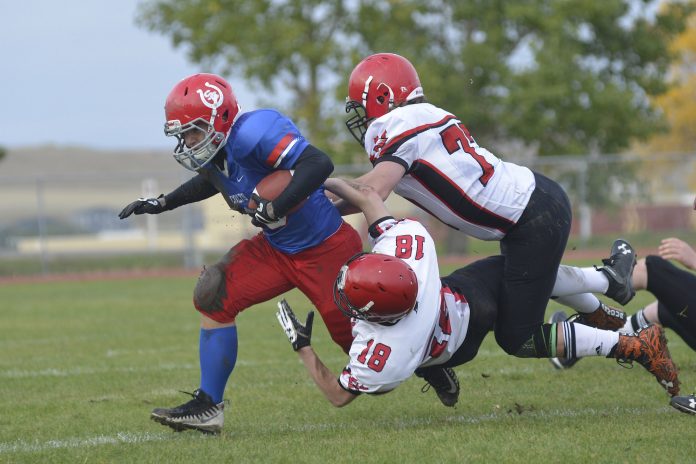 The Swift Current Comp. Colts football team built up a massive first-half lead and never looked back to improve to 3-0 on Tuesday.
The Colts led 32-3 at halftime before taking their foot off the gas pedal in a 32-16 win over the visiting Weyburn Eagles.
Running back Shane Friesen scored an early touchdown on a 17-yard run to open the scoring. Quarterback Austin Beverly-Collins added a nine-yard rushing touchdown for a 14-0 lead after one quarter.
Rhett Vavra added a 78-yard touchdown in the second quarter, followed by a one-yard rushing major from Jordan Lamontagne. Ethan Kurtz closed the scoring for the Colts with a 26-yard field goal.
Weyburn responded with two touchdowns in the second half, but it was too little too late for the visitors, who dropped to 0-2.
The Colts will be in Moose Jaw on Saturday to face the Central Cyclones.