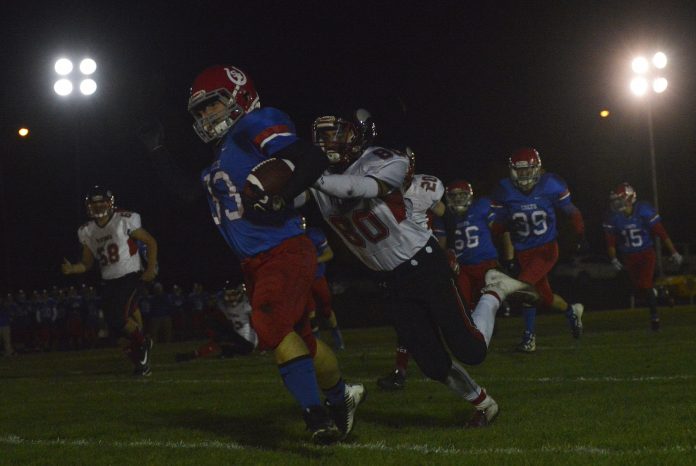 The Swift Current Comp. Colts defense produced a suffocating effort during a 28-1 win over the visiting Moose Jaw Vanier Vikings under the lights on Thursday.
The Colts limited the Vikings to 31 yards on 22 rushing attempts and intercepted three passes to go along with one fumble recovery. The Colts improved to 2-0 in the Moose Jaw High School Football League and have allowed only eight points in two games.
"Honestly it's our communication and our teamwork," said captain Anders Mitchell. "We've really worked together as a team. No matter who comes in, if it's a first-string, second-string, we're always together."
The Colts were led on offense by running back Shane Friesen, who carried the ball 14 times for 97 yards, including a pair of touchdowns.
The Colts led 7-1 at halftime on a one-yard touchdown plunge from Friesen. He added a second one-yard major early in the third quarter.
Layne Cadrain returned an interception 35 yards for a 21-1 lead before the end of the quarter and Rhett Vavra caught an 11-yard touchdown pass to close the scoring in the fourth quarter.
The Colts are now 3-2 under the lights at Colts Field with all three wins coming against the Vikings.
The Colts will host the Weyburn Eagles on Tuesday.