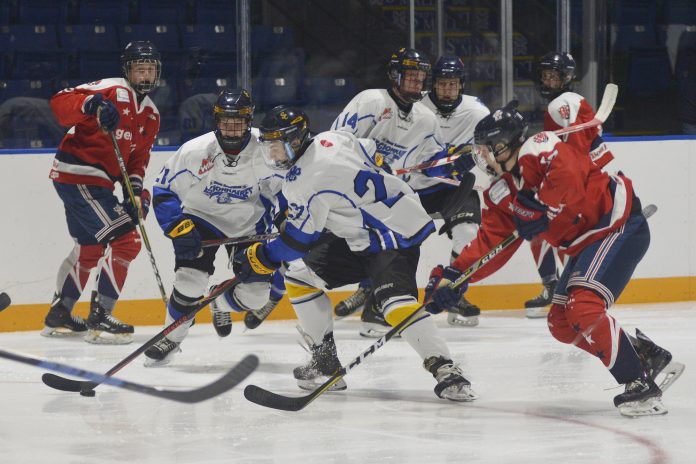 The host Swift Current Legionnaires won their first game of the Saskatchewan Midget AAA Hockey League preseason with a 5-1 victory over the visiting Moose Jaw Generals on Sunday.
The Legionnaires got goals from Chase Gallant, Kersey Reich, and Cash Arntsen over 10:39 in the first period to take control of the game.
Blake Rasmuson added a second period goal to make it 4-0, but Evan Sare replied with a power play goal for the Generals.
Rasmuson added his second goal of the game in the third period to restore the four-goal lead.
Jacob Herman picked up the win in goal with 39 saves.
The Legionnaires will be in Wilcox on Saturday to face U16 Team Saskatchewan. They will play their final exhibition game on Sunday at 12:20 against the Saskatoon Contacts.