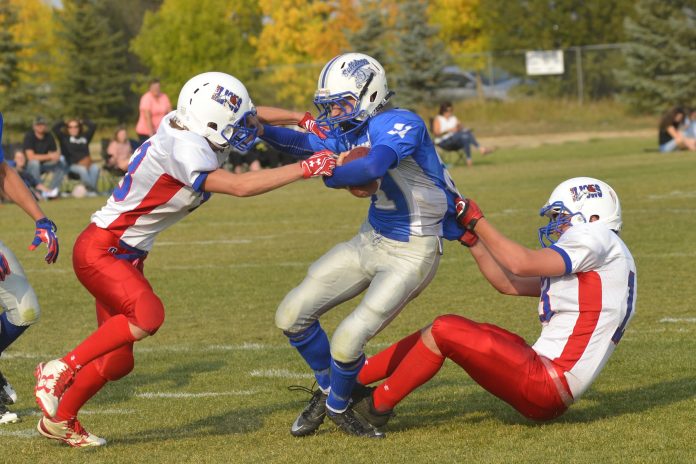 The Gull Lake Lions opened their six-man football season with an emotional 35-8 win over the visiting Central Butte Bulldogs on Friday.
The Lions were dealing with the loss of a teammate as they led 13-0 before a halftime tribute.
Coach Neal Boutin noted that it was a very difficult week, but the game was a great way to bring everyone together.
Quarterback Carson Krogsgaard finished four-for-10 through the air for 113 yards and one touchdown. He also rushed the ball seven times for 130 yards and three majors.
On offence, Brant Leppa ran the ball 28 times for 136 yards and a touchdown. He also had two receptions for seven yards. Branson Woodward rushed six times for 58 yards, and Ian Mittleholtz rushed for seven yards on three carries. Anthony Lamarre hauled in two passes for 76 yards and one touchdown, while Braiden Leppa had a reception for 30 yards.
On defence, Daylan Radtke had 11 tackles and two knockdowns, Aidan Slade had seven tackles and an interception, while Braiden Leppa, Josh Boutin, and Anthony Lamarre pitched in with four tackles each.
The Lions will visit LCBI on September 14.