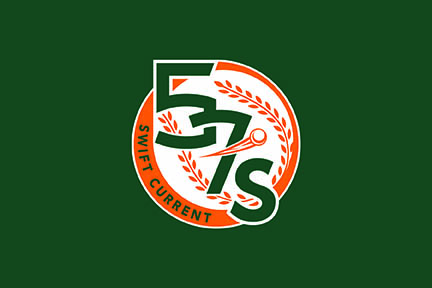 Three Swift Current Minor Baseball products helped Team Saskatchewan to a 5-0 record and a spot in the semi-final at the Baseball Canada 15U Boys Ray Carter Cup Championships in Oshawa, ON.
Brody Alexandre, Ethan Murdoch, and Kelsey Rokochy were all in the line-up as Saskatchewan blasted New Brunswick 10-0 in five innings on Saturday to finish first in the round robin with a 5-0 record.
Saskatchewan will now play in a semi-final game on Sunday morning with a spot in the championship game only one win away.
All three Swift Current players contributed for Saskatchewan, who have now scored 51 runs in five games. Alexandre hit fourth and finished with a single, a run scored, and two runs batted in.
Murdoch caught and had one of Saskatchewan's 10 hits on the day. Murdoch is hitting .400 in four games so far.
Rokochy was productive out of the nine-hole with two singles and one RBI.