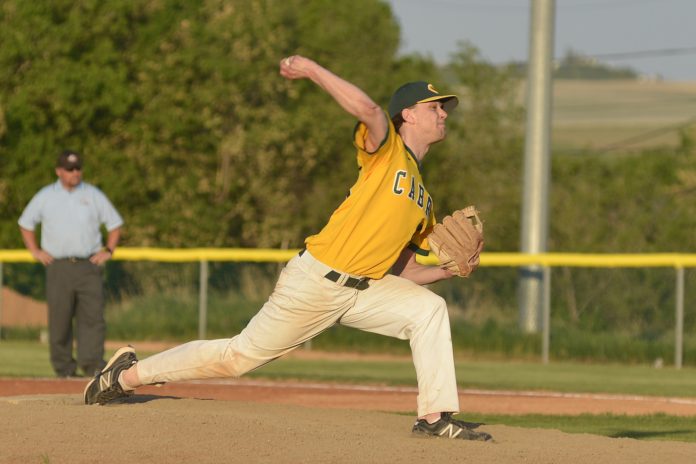 The Cabri River Rats followed up on their Sask-Alta Baseball League championship with a championship at Baseball Saskatchewan Men's Tier 3 Provincials, a six-team tournament in North Battleford over the weekend.
They won their opener 11-2 over the Meadow Lake Sox on Friday.
The River Rats fell 10-4 to the Unity Cardinals on Saturday but rebounded with a 7-4 win over the host North Battleford Beavers.
They rematched with the Beavers in the semi-final and won 8-3.
The River Rats got a second shot at the Cardinals in Sunday's gold medal game and clinched the provincial title with a 3-1 win.
The Gull Lake Greyhounds and Shaunavon Badgers were amongst the six-team field at the Senior AA Tier 4 Provincial championships in Carnduff.
Gull Lake won once in four attempts at Provincials. The Greyhounds dropped their opener 4-3 to the Wilkie Brewers on Friday.
They defeated the Shaunavon Badgers 11-8 on Saturday before losing 4-3 to the Standard Hill Lakers.
The Greyhounds were eliminated in a 5-3 loss to the Redvers A's in Sunday's semi-final.
The Shaunavon Badgers also won once at Provincials, but missed the playoffs.
The Badgers opened their weekend with a 3-2 win over the Redvers A's on Friday.
They lost 11-8 to Gull Lake and 5-3 to the Carnduff Astros on Saturday to end their season.