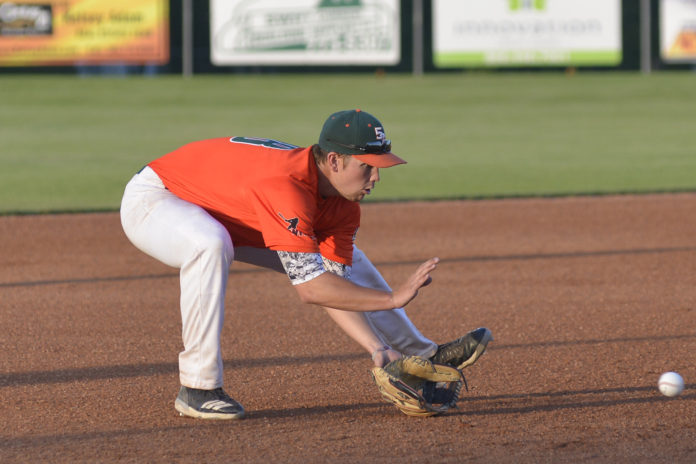 The Swift Current 57's struggles against the Regina Red Sox this season continued as they opened the Western Major Baseball League playoffs with an error filled 9-6 loss on Tuesday.
The Red Sox slugged three home runs as they defeated the host 57's for the sixth time in seven games this season to open the best-of-five Eastern Division semi-final series. The 57's made a spirited comeback attempt, but made too many mistakes in the field to defeat the Red Sox as they were held to six hits.
Regina scored runs in four of the first five innings, including a three-run third inning to take a 4-0 lead.
The 57's took advantage of Regina errors to score twice in the third, fifth, and seventh innings to tie the game 6-6 after seven innings.
Regina's Brooks Stotler hit a two-run home run in the eighth inning to restore the lead and the Red Sox added an insurance run in the top of the ninth.
Evan Pontley made the start for the 57's and allowed nine hits and six runs, only three that were earned, while striking out six over five innings.
Lefty Jack Ferguson added three relief innings, allowing one hit and two unearned runs while striking out three.
Game two will be Wednesday at 7:05 at Mitchell Field.