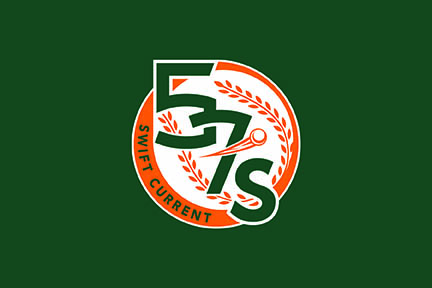 Three pitchers combined to shutout the Melville Millionaires as the Swift Current 57's won 8-0 in their final road game of the Western Major Baseball League regular season on Thursday.
Joey Machado struck out the side in the first inning and never looked back to get the win. He finished with 10 strikeouts over seven scoreless innings.
Jack Ferguson and Aaron Pugh each added scoreless innings to close out the shutout.
The 57's opened the scoring for a second straight night when Blake Adams was hit by a pitch and eventually scored on a wild pitch. Nick Canas singled and scored on an error in the third inning to double the lead.
The 57's added to their lead with four runs in the sixth inning. Canas walked and scored on an error, Myles Miller doubled home Ruben Rodriquez, and Mitch Dean doubled home Miller and Ben Komonosky.
They added another two runs in the following inning when Rodriquez hit a sacrifice fly to plate Adams and Komonosky singled home Canas.
The 57's improved to 26-19, while Melville fell to 12-33.
The 57's will conclude the regular season with home games against the Yorkton Cardinals on Friday, Saturday, and Sunday.