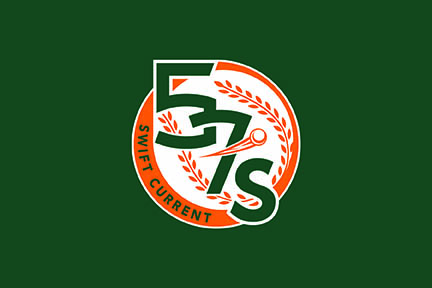 The Swift Current 57's upended the Western Major Baseball League Eastern Division leading Weyburn Beavers 7-4 on Monday to end a five-game losing streak.
The 57's used seven pitchers to hold the Beavers to six hits and Brock Gilliam picked up the win.
Jerad Dokey led the offense with three hits, one run scored, and four runs batted in. Ben Komonosky opened the scoring with a two-run home run and Ryan Gross chipped in a sacrifice fly.
Left-fielder Myles Miller finished three-for-three with a walk and three runs scored to improve his season average to .429.
The 57's remain fourth in the Eastern Division with a 15-17 record, while Weyburn remain first despite dropping to 23-8.
The 57's are at home Wednesday to host the Moose Jaw Miller Express.