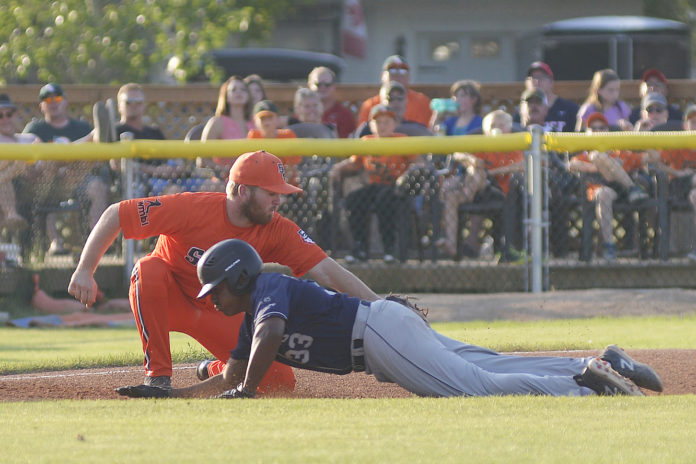 The Swift Current 57's offensive woes continued in a 6-1 loss to the visiting Weyburn Beavers on Friday.
The 57's were limited to just four hits, while the Beavers crushed three home runs to improve to 22-7 on the season.
Lefty Landon Mostellar improved to 2-1 as he held the 57's to four hits, three walks, and one run while striking out four over eight innings.
The 57's scored their only run in the sixth inning when a swinging bunt and resulting throwing error allowed Ethan Hunter to stroll into third base. Bo McClintock quickly singled him home.
The 57's dropped to 14-16 with their fourth consecutive loss. They are on the road Sunday to visit the Medicine Hat Mavericks.