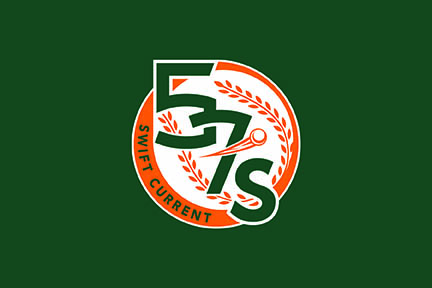 The Swift Current 57's held off the high-powered Medicine Hat Mavericks for seven innings before losing 4-3 in extra innings on Sunday.
The 57's scored the first three runs of the ball game before the Mavericks scored three runs in the eighth inning to force extra innings en route to their 10th straight win. Medicine Hat scored the winning run when Colton Wright scored on a sacrifice fly in the 11th inning.
Bo McClintock clubbed his 12th home run of the season to tie the franchise record as the 57's passed the midway point of the 48-game regular season.
57's starter Garrett Hawkins pitched five scoreless innings, allowing four walks and one hit, while striking out eight to lower his earned run average to 2.02.
The 57's dropped to 13-12, while Medicine Hat improved to 20-3
The 57's are at home on Monday to host the Moose Jaw Miller Express.