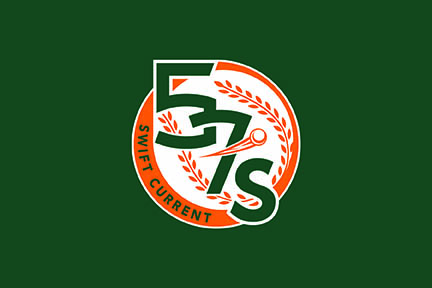 The Swift Current 57's scored 10 unanswered runs to hand the host Weyburn Beavers their third loss this season on Wednesday.
The 57's trailed 7-1 after only four innings. They flipped the game in the seventh inning when they combined four hits with four walks and three errors to score nine runs for a 10-7 lead and another run for an 11-7 win.
Blake Adams led the 57's with three hits, including a double, two runs scored, one run batted in, one hit by pitch, and one stolen base. Lead-off man Ethan Hunter set the table with two hits, two RBI, and one run scored. Jerad Dokey also had a two-hit outing, while Mitch Dean, Ryan Gross, and Will Baker each scored twice. Bo McClintock finished with one hit, two walks, one run scored, and two RBI.
Jack Ferguson picked up the win after allowing seven hits, one walk, and seven runs, only four that were earned, while striking out eight over six innings.
Matt Fiorini got the next four outs and Nick Hooper got the final five outs during three scoreless relief innings.
The 57's evened their record at 11-11, while Weyburn fell to 18-3 on the season.
The 57's are in Lethbridge for games on Thursday and Friday.