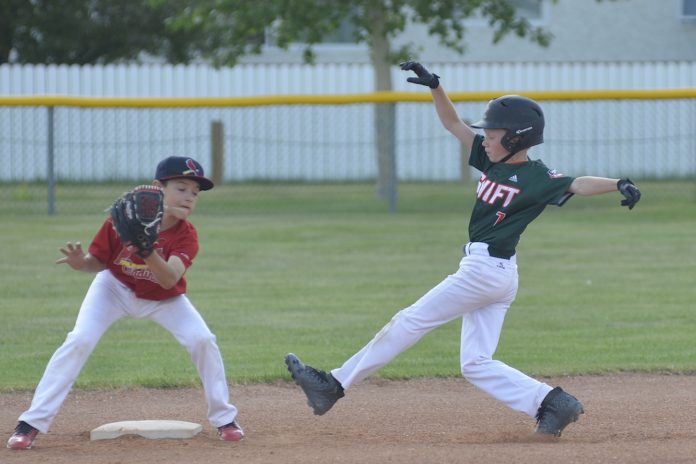 The Swift Current Mosquito AAA 57's won silver at their six-team home tournament with four wins and one loss over the three-day event.
Friday, the 57's opened the tournament with a 13-0 win over the Saskatoon Cardinals. They followed up hours later with a 16-5 win over White Butte.
Saturday, the host 57's edged Strathmore 8-7 to top their round robin group.
The 57's took on the Weyburn Beavers in the semi-final on Sunday and advanced with a 15-6 win. They met another White Butte team in the gold medal game and lost 11-1.