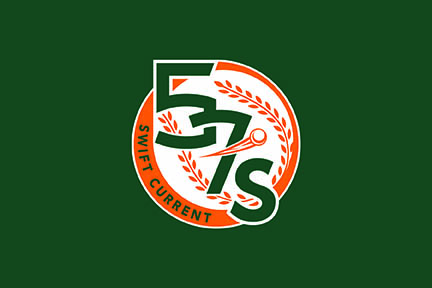 The Swift Current 57's earned their first winning streak of the season with a 6-1 victory over the host Yorkton Cardinals on Friday.
The 57's only managed five hits, but combined them with 10 walks and four Yorkton errors to defeat the Cardinals 6-1, their second win over the winless Cardinals in as many nights.
Zach Brava led the 57's to the win after seven innings of four-hit baseball, allowing two walks and one earned run while striking out three along the way.
Reliever Aaron Pugh added two hitless innings to help preserve the win.
First baseman Bo McClintock provided all the offense the visitors would need with a three-run home run in the first inning, his second long ball of the season.
Left-fielder Bryan Benz was on base three times, including an RBI double in the seventh inning. Shortstop Ethan Hunter was also on base with a walk and a single and finished with two runs scored and two runs batted in.
The 57's improved to 3-5, while Yorktown dipped to 0-6.
The 57's will open a six-game home stand on Sunday when they host the Regina Red Sox at 2:05 p.m.