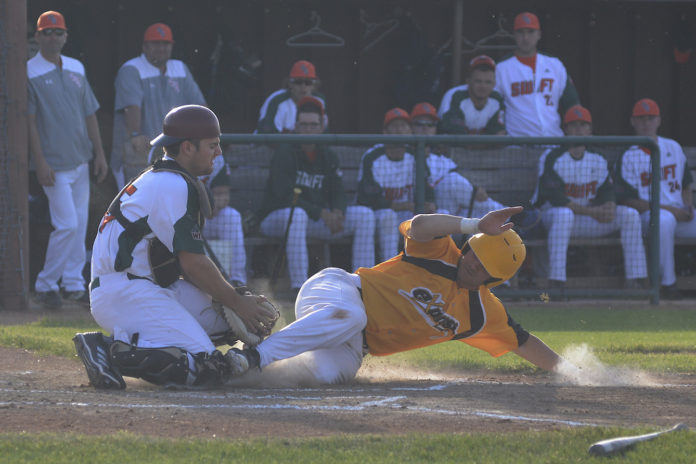 The Swift Current 57's early season struggles continued Wednesday in a 4-3 loss to the visiting Moose Jaw Miller Express. The 57's scored twice in the final inning but their comeback attempt fell short with the bases loaded.
Moose Jaw improved to 6-0, while the 57's fell to 1-5 on the campaign.
The 57's scored their first run in the opening inning when Bryan Benz doubled home Jerad Dokey after Moose Jaw had scored twice in the top of the inning.
Moose Jaw added another run in the second inning and one more in the seventh to lead 4-1.
The 57's added a second run in the ninth inning when Alex Orenczuk singled home Tyler Wojciechowski. Ethan Hunter then singled to score Benz to make it 4-3.
Jake Pennington took the loss after allowing seven hits, one walk and three runs over six innings.
Jesse Marks earned the win with six innings of three-hit ball while allowing only one unearned run.
The 57's will visit the Yorktown Cardinals on Thursday.