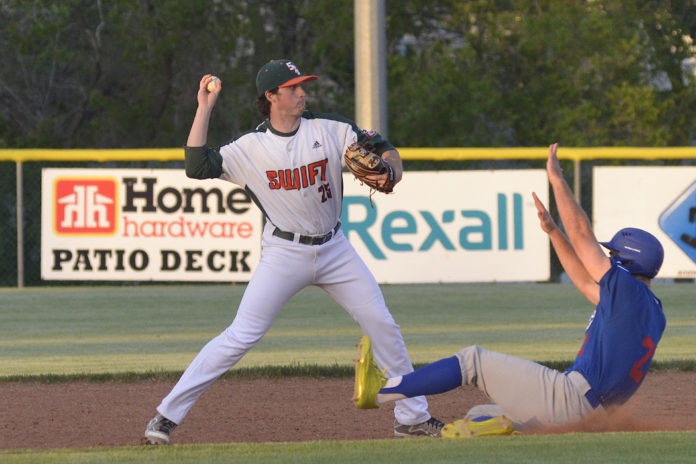 The Swift Current 57's knocked out 17 hits to get into the win column with a 14-6 win over the visiting Melville Millionaires on Monday.
All nine starters had at least one hit and one run scored, including multiple hit outings from the first seven batters in the line-up.
First baseman Bo McClintock led the way with two hits, two runs scored, and four runs batted in, including a two-run home run.
Bryan Benz finished with three hits, two runs scored, and four RBI out of the clean-up position.
The 57's posted two or more runs in five innings, including a four-run first inning to erase an early 2-0 deficit.
Jason Braziel got the win after allowing seven hits, two walks, and five runs while striking out six over 5.1 innings.
Nick Hooper got the next five outs without allowing a hit to help the 57's improve to 1-3 on the season. Melville dropped to 1-1 in the loss.
The two teams will rematch on Tuesday at 7:05 p.m. at Mitchell Field.