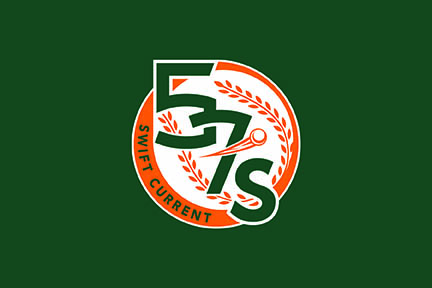 The Swift Current 57's scored the game's opening five runs, but allowed a string of 15 straight runs in an 18-8 loss to the host Regina Red Sox on Sunday.
The 57's made four errors as the two-time defending league champions fell to 0-3 in the 2018 Western Major Baseball League regular season.
The 57's scored in each of the first three innings, capped by a two-run home run from left fielder Bryan Benz.
Centre fielder Anthony Stewart doubled during a three-hit outing and also scored and knocked home a run. First baseman Tyler Wojciechowski singled twice, scored twice, and knocked one run home.
Alex Orenczuk singled and walked, scored, and finished with two RBI. Designated hitter Jared Binsfield doubled, singled, walked, and scored a run.
The 57's used five pitchers, including two scoreless innings from reliever Aaron Pugh. He allowed one hit and one walk while striking out three.
The 57's will host the Melville Millionaires on Monday at 7:05 p.m. at Mitchell Field.