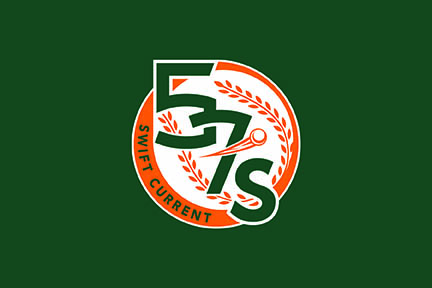 The Swift Current 57's had one poor inning to fall to 0-2 to open the 2018 Western Major Baseball League regular season with a 7-1 loss in Moose Jaw on Friday.
The two-time defending league champions allowed six runs in an inning before the game was called due to rain in the seventh inning.
The Miller Express took a stranglehold of the game with a six-run third inning when they combined three hits with three walks and two hit batters.
Starter Zach Bravo took the loss after allowing two hits, four walks, and four runs while striking out four over 2.2 innings.
Moose Jaw starter Ryder Yakel allowed only four hits and one earned runs while striking out four over five complete innings.
The 57's scored in the second inning when Bo McClintock and Alex Orensczuk hit back to back doubles to plate McClintock.
The 57's will take a third crack at getting into the win column on Sunday when they visit the Regina Red Sox.