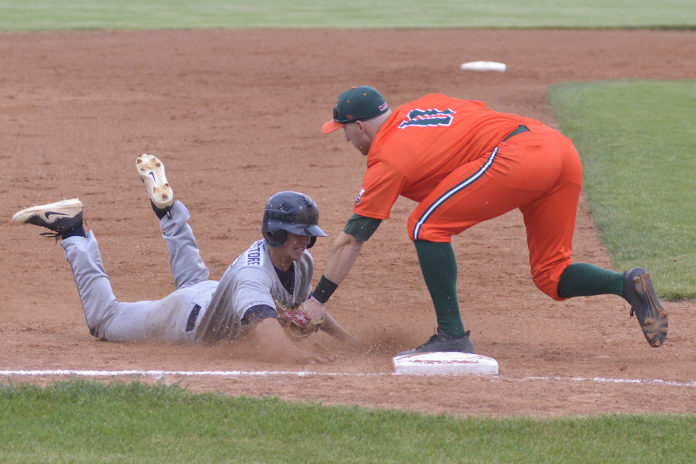 The Swift Current 57's made a few too many mistakes in a 4-3 loss to the visiting Weyburn Beavers to open the 2018 Western Major Baseball League regular season on Thursday.
The two-time defending league champions made three errors that led to two unearned runs in the season-opening loss in front of 340 fans at Mitchell Field.
Soft-tossing Cam Williams got the win with eight innings of three-hit ball, allowing three runs, only two that were earned.
The 57's used four pitchers, including starter Carter Buuck, who allowed two hits, one walk, and two runs, one that was earned, over three innings.
The 57's were held to seven hits and two walks in the game. Catcher Dauson Tate led the way with two hits and a run scored. Leadoff man Anthony Stewart and right-fielder Alex Orenczuk scored, while Jerad Dokey, Bryan Benz, and Tyler Wojciechowski all added runs batted in.
The 57's will look to get into the win column on Friday when they visit the Moose Jaw Miller Express.