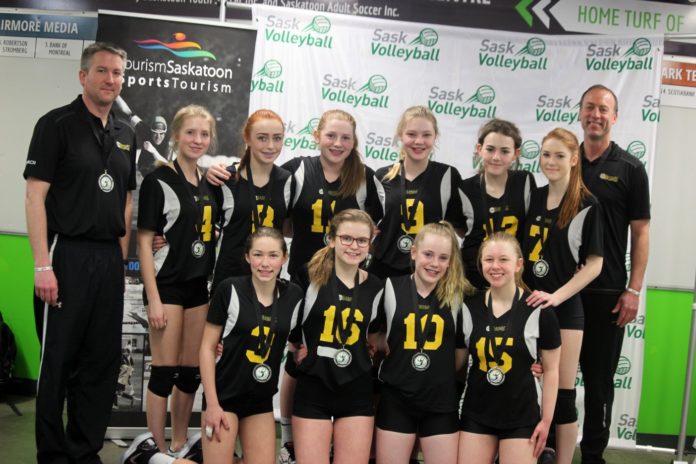 The Swift Current 14U Female Black Junior SunDogs won at the right time to place second out of 37 teams at volleyball provincials in Saskatoon over the weekend.
The Junior SunDogs, coached by Chris Grainger and Brad Gross, lost all three matches on Saturday in three sets. They fell to Battleford VC (25-22, 20-25, 15-17), the JCVC Crush (25-22, 18-25, 17-19), JCVC Black (25-22, 7-25, 11-15).
The 14U Black SunDogs rebounded to win their first two matches on Sunday with victories over the Weyburn Cobras (25-18, 25-19) and Battleford VC (25-17, 25-18) before falling in the final to the JCVC Crush (21-25, 13-25).