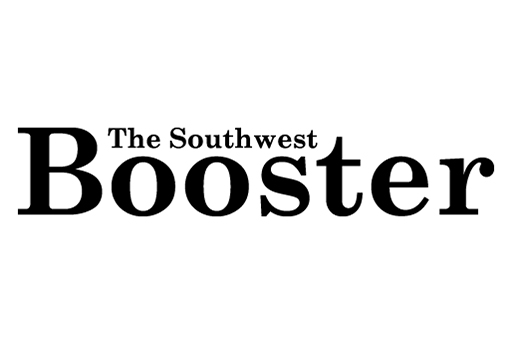 Two Southwest businesses were among the winners walking away with Saskatchewan Tourism Awards of Excellence for 2017.
Ghostown Blues Bed & Breakfast in Maple Creek claimed the Service Excellence Award, while the Business of the Year Award (under 20 full-time employees) went to the Historic Reesor Ranch.
The Historic Reesor Ranch, situated just outside the Cypress Hills Interprovincial Park, was also nominated for the Fred Heal Tourism Ambassador Award. The ranch boasts a 112-year history and has been home to six generations of the Reesor family. They have operated the location as a guest ranch and bed and breakfast six 1991. They have also earned the distinction of being Saskatchewan's first working ranch to be designated as a Provincial Heritage Property.
Ghostown Blues has been in operation since 2011, providing visitors with a unique "home away from home" atmosphere. They boast a wide range of accommodations, including restored pioneer cabins, sheep wagons, and vintage camper trucks. They expanded their cabins in 2017 to better accommodate families. They have also added a fully functioning outdoor kitchen for guest use plus for larger ventures including weddings, corporate retreats, and other large groups.
The Saskatchewan Indian Gaming Authority, which operates in various locations around the province including the Living Sky Casino in Swift Current, walked away with the Tourism Employer of the Year Award. They had also earned a nomination in the Business of the Year Award (over 20 full- time employees) category.
The Saskatchewan Craft Brewers Association, which represents 13 locations across the province including Swift Current's Black Bridge Brewery, won the Fred Heal Tourism Ambassador Award. They showcase their offerings on their website saskdrinks.com, and the week of April 7 to 14 marked the first official observance of Saskatchewan Craft Brewing Week.
The Southwest also boasted four other nominees which earned a spot among the list of award finalists: The Town of Eastend (Gil Carduner Marketing Award), Craig Hilts of Swift Current (Travel Media Award), d3h Hotels, Inc., which runs the Home Inn & Suites location in Swift Current (Business of the Year Award – over 20 full-time employees); and Grotto Gardens Country Market from Maple Creek (Fred Heal Tourism Ambassador Award).
A full list of winners is as follows:
Rookie of the Year Award
Sponsored by the Saskatchewan Roughrider Football Club
FIBA 3×3 World Tour, Saskatoon
Service Excellence Award
Sponsored by the Saskatchewan Chamber of Commerce
Ghostown Blues Bed & Breakfast, Maple Creek
Tourism Employee of the Year Award
Sponsored by Harvard Broadcasting Regina
Chris Standing, Wanuskewin Heritage Park, Saskatoon
Tourism Employer of the Year Award
Sponsored by Regina Airport Authority
Saskatchewan Indian Gaming Authority, Saskatoon
Gil Carduner Marketing Award
Sponsored by Phoenix Group
Saskatchewan Roughrider Football Club
Fred Heal Tourism Ambassador Award
Sponsored by Wanuskewin Heritage Park
Saskatchewan Craft Brewers Association
Travel Media Award
Sponsored by Vendasta
Jim Byers, Toronto
Community Event of the Year Award
Sponsored by the Saskatchewan Arts Board
YXEats, Saskatoon
Marquee Event of the Year Award
Sponsored by CTV
Ness Creek Music Festival, Big River
Business of the Year Award (Under 20 Full-time Employees)
Sponsored by Saskatchewan Indian Gaming Authority
Historic Reesor Ranch, Maple Creek
Business of the Year Award (Over 20 Full-time Employees)
Sponsored by The Western Producer
Grassroots Restaurant Group, Saskatoon
Tourism Builder Award
Sponsored by Tourism Saskatchewan
Ian McGilp, Saskatoon
Bernadette McIntyre, Regina