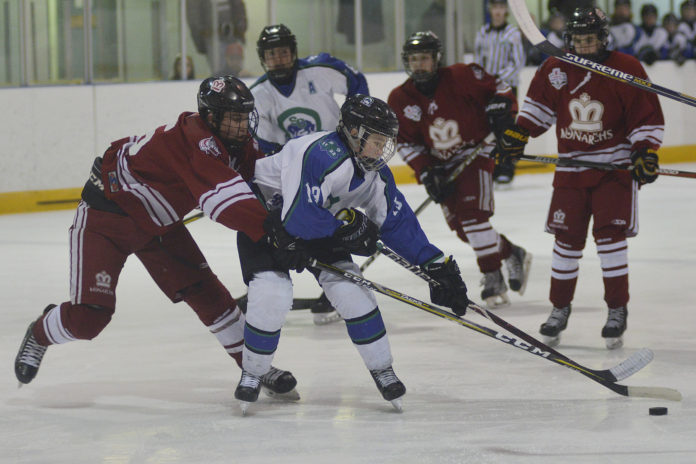 The Swift Current Kabos Broncos will be forced to play for their playoff lives after losing 2-0 to the visiting Regina Monarchs Sunday.
Brytenn McLeod scored the game-winning goal in the second period and Blake Swetlikoff added an empty net goal. Both teams finished zero-for-three on the man-advantage.
Game two of the best-of-three series will be Tuesday in Regina. Check swbooster.com for results. Game three, if necessary, would be Friday at 7:30 p.m. at Fairview West Arena.
The Broncos won the South Division with a 23-5-1-3 record, while the Monarchs were second at 21-8-1-1.
The Saskatoon Outlaws and West Central Wheat Kings are battling in the North Division final. The top seeded Outlaws won game one 1-0 in Saskatoon on Sunday.