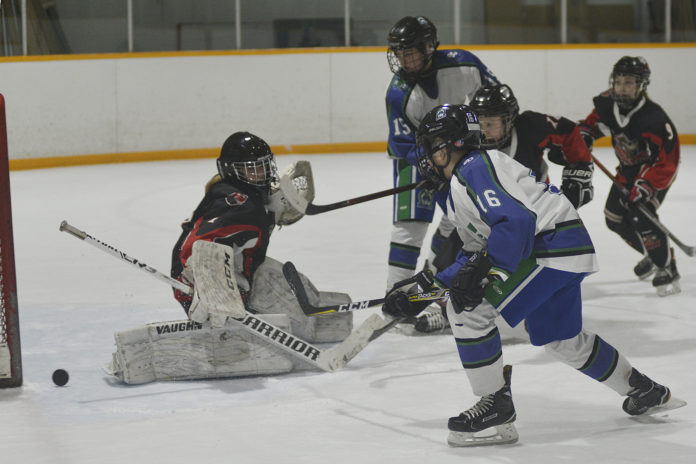 The Swift Current Southwest Terminal Broncos got goals from six different skaters in a 7-2 win over the visiting Moose Jaw Warriors to open the the best-of-three South Saskatchewan Peewee AA Hockey League quarter—final series Friday.
The Peewee Broncos gave up an early power play goal to fall behind, but responded with four unanswered goals to lead 4-1 after one period. After a scoreless middle stanza, they added three goals in the third period to secure the win.
Brayden Sumner led the Broncos with two goals and two assists, followed by a goal and two assists from Connor Choo-Foo, and a goal and one assist from Madden Wallis.
Carter Herman, Kade Stringer, and Carson Sabine also scored. Rylan Williams and Hudson Darby added assists, while Hunter Arntsen earned the win in goal.
Game two will be Saturday in Moose Jaw. Game three, if necessary, will be Sunday at 2:30 p.m. at Fairview East Arena.