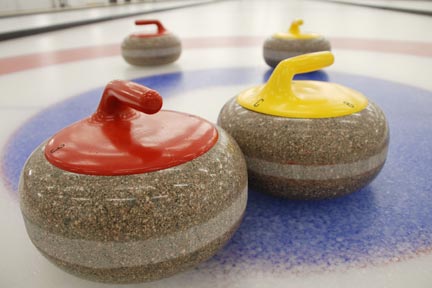 A pair of Swift Current rinks are in action at the 2018 Affinity Credit Union Senior Joint Provincial in Tisdale.
Team Quintin is in a three-way tie for third in the eight-team Senior Men's round robin with a 2-2 record so far.
Team Quintin is comprised of lead Greg Moffat, second Darwin Seidler, third Ken Koster, and fourth Rod Quintin.
They lost their opener 6-5 to Saskatoon's Darrell McKee on Wednesday afternoon. They faced Regina's Al Schick that evening and lost 8-6.
The Quintin rink rebounded Thursday with a 4-3 win over Melville's Ray Krupski in the morning. They added a 7-6 win over Saskatoon's Eugene Hritzuk in the afternoon to even their record at 2-2 after day two.
Team Rayner currently sits seventh in the Senior Women's round robin with a 1-3 record.
Team Rayner is comprised of lead Melody Robertson, second Kim Kirkpatrick, third Denise Kutaj, and fourth Connie Rayner.
They opened the tournament with an 8-7 win over Christopher Lake's Jacquie Swiderski on Wednesday morning. They finished the opening day with a 7-4 loss to Moose Jaw's Lorraine Arguin.
The Rayner rink lost both games on Thursday to fall to 1-3. They fell 7-2 to Saskatoon's Sherry Anderson in the afternoon and 8-4 to Yorkton's Cathy Inglis that evening.