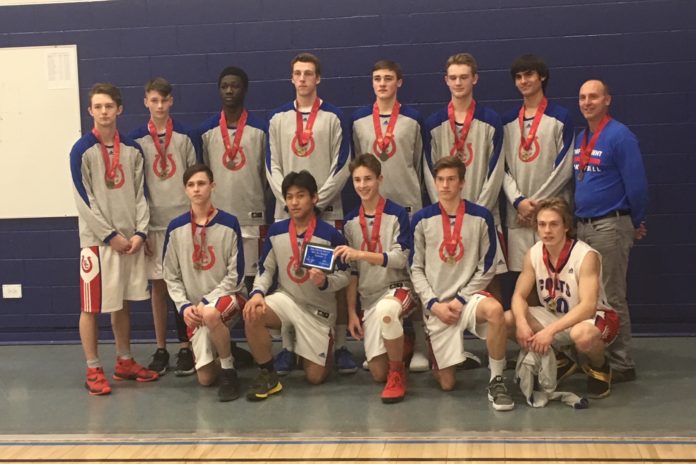 The Swift Current Comp. Senior Colts got their February break off to a good start over the weekend when they won three straight games to win the sixth annual Doug Armstrong Memorial Invitational Tournament on home court.
The Colts dominated from start to finish in a 95-48 win over Humboldt to open the tournament Friday. Grade 12 forward Braedon Friesen dunked his way to a game-high 26 points, followed by 11-point outings from Alex Dominguez, Logan Fritzke, and Scott Joseph.
The Colts followed up with a 72-57 win over Warman. Friesen led the Colts again with 34 points. Fritzke and Joseph duplicated their 11-point outings in the victory.
The Colts and Weyburn Eagles met in the final game of the tournament with the gold medal on the line. The two teams exchanged baskets from the opening tip until the final buzzer, but it was the Colts emerging with a 96-90 victory for their second tournament title at home this season.
"This game particularly was a little bit of a shootfest, almost like an all-star game without a lot of defense," said head coach Scott Mayall. "They were red-hot from outside and we were pounding it inside. A lot of times the team that is shooting from closer ends up winning."
Grade 10 Tanner Scott poured in 26 points, including a trio of three-pointers in the first quarter. Friesen added 25 points and Joseph had another energetic performance in the paint as he chipped in 18 points.
Next up for the Colts is a tournament in North Battleford. The Colts will begin the provincial playoffs on March 16-17 when they are in Warman for an eight-team 5A Regional tournament where they will need a top-two finish to advance to Hoopla in Prince Albert the following weekend.
"I am really happy for sure," said Mayall after a three-win weekend. "I don't think anyone really wants to play us as we get to Regionals because we are big and we are skilled. We are getting deeper and deeper as the year goes on. Everybody is contributing and I think we are pretty tough to play against."