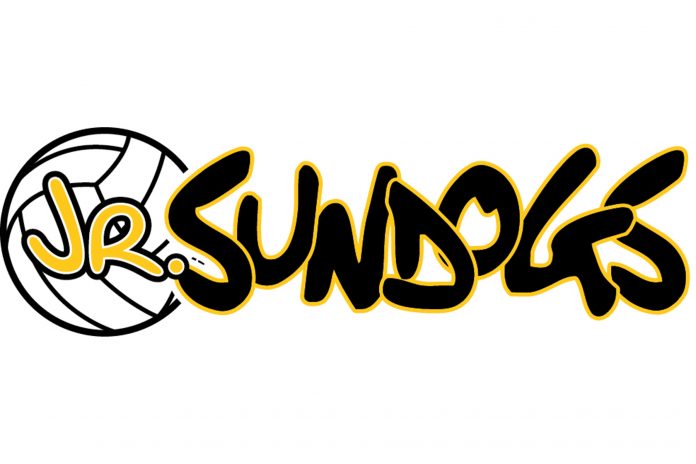 The Swift Current 16U Girls Junior SunDogs Black volleyball team won six of seven matches to place third at a weekend tournament in Regina.
The 16U SunDogs, coached by Shawn Hiebert, Travis Kelln, and Darren Lehmann, won all four of their matches on Saturday. They rattled of four straight set victories over the QCVC Royal Purple (25-19, 25-13), Thunder Creek Volleyball Club (25-17, 25-16), Cougars 15U Gold (25-21, 25-12), and the Martinsville Outerlimits Synergy (25-17, 25-8).
The Junior SunDogs opened play on Sunday with a win over the Arcola Southeast Vipers (25-12, 25-9). They suffered their only loss to the QCVC Royal Purple in three sets (20-25, 25-14, 11-15). The 16U SunDogs went out on a winning note with a three-set win over the QCVC Royal Black (19-25, 25-20, 15-13).