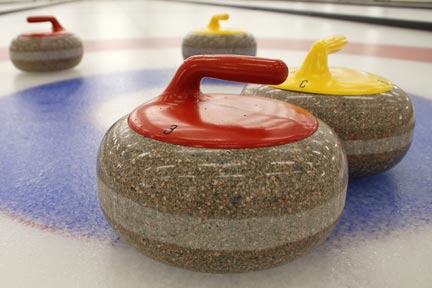 Both rinks with Southwest connections have 2-1 records after two days at the 2018 SaskTel Tankard in Estevan.
The Casey rink, featuring Cabri's Shaun Meachem, won its opener 8-7 over Regina's Daniel Selke on Wednesday evening.
They were knocked from the A Event in a 9-8 loss to Saskatoon's Scott Bitz on Thursday morning. Casey bounced back on Thursday evening with a 12-6 win over Regina's Randy Bryden.
The Casey rink consisted of lead Dustin Kidby, second Shaun Meachem, third Brock Montgomery, and skip Adam Casey.
They play rival Steve Laycock on Friday at noon.
Fox Valley's Deis rink lost their opener 7-3 to Saskatoon's Jason Jacobson on Wednesday. They bounced back with two B Event wins Thursday. They knocked off Saskatoon's Aaron Shutra 12-2 and then edged Estevan's Brent Gedak 7-5.
The Deis rink is comprised of lead Kalin Deis, second Jason Barnhart, third Scott Manners, and skip Ryan Deis. They are coached by Kay Montgomery.
They will face Bitz on Friday at noon.