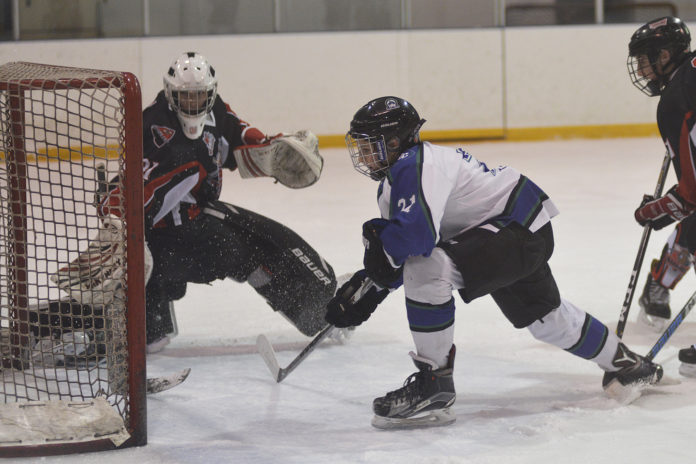 The Swift Current Kabos Broncos could smell blood in the water from the opening face-off and the result was a 14-0 drubbing of the winless Moose Jaw Warriors in Saskatchewan Bantam AA Hockey League Wednesday.
The Broncos produced a nine-goal second period and got points from 13 different skaters. Ryan McCleary registered three goals and one assist and Kalan Lind notched four assists.
Joe Arntsen, Jaydon Jessiman, and Zac Sumner all added two goals and one assist. Hayden Wilm scored twice, Cash Arntsen and Rhys O'Neill each added a goal and an assist, and Noah Wills picked up two assists. Ryan Silzer also scored, while Kane Klassen, Orin Olson, and Daniel Ganert all added assists.
Justin Dueck earned the shutout in goal to improve to 8-5 on the season.
The Broncos remain first in the South Division with a 21-4-0-2 record, while Moose Jaw dropped to 0-27-0—0. The Broncos are back at home Saturday against the Saskatoon Generals at 7:45 p.m. at Fairview West Arena.