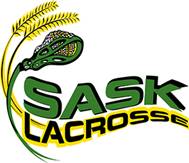 Teams from the Swift Current Lacrosse Association will be heading in a new direction this season.
The Saskatchewan Lacrosse Association announced Friday the formation of the South Saskatchewan Lacrosse League, which will begin play in the 2018 lacrosse season. It will feature the Moose Jaw Kinsmen Lacrosse Association, Weyburn Lacrosse Association, Swift Current Lacrosse Association, Estevan Minor Box Lacrosse Association, as well as interlocking play with Queen City Minor Box Lacrosse leagues.
"The formation of this league is a huge step towards growth of Lacrosse in the southern part of the Province as it will provide more opportunities for competition and growth. The SLA looks forward to watching this league grow and to all the great accomplishments it will bring to Lacrosse in Saskatchewan," said Shawn Williams, SLA President.
Swift Current Rampage teams had previously been playing in the Southern Alberta Lacrosse Association.
"Lacrosse in Swift Current has grown significantly over the past five years, and being involved in a league that provides quality competition is key for our Lacrosse programs to be able to step up to the next level. We are excited to be part of a league in Saskatchewan again that always us to play more games, minimize our travel costs, and provides us opportunities to develop our players, coaches, and officials. This league is huge step forward in growing Lacrosse in Saskatchewan," said Trenton Froese, Swift Current Lacrosse President.