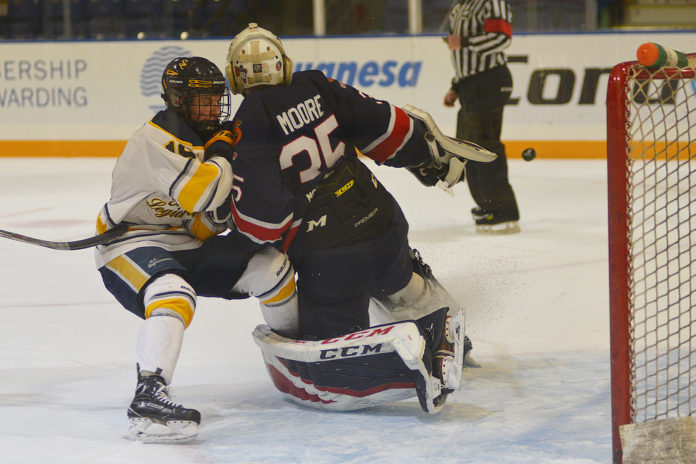 The Swift Current Home Hardware Legionnaires extended their winning streak to six games with an upset win over one of the top teams in the Saskatchewan Midget AAA Hockey League Sunday.
Steven Duchscher made 42 saves to help the Legionnaires upend the visiting Regina Pat Canadians 4-2.
The Legionnaires handed the Pat Canadians (25-5-2-0) only their fifth regulation loss of the season. Swift Current improved to 19-9-0-3, fifth in the SMAAAHL.
Rin Beny scored twice, Jacob Piller added a goal and an assist, and defenseman Christian Riemer also scored.
Rhett Gibson, Chase Gallant, Riley Dekowny, Owen Ozar, and Hunter Lamb all added assists.
"Yeah it's great to knock off the second best team in the league," said Duchscher outside a rowdy dressing room. "With them just coming off their Mac's win it's just even better of a feeling. We battled through a lot, battled through a lot of penalties. It is good to get the W."
The Legionnaires spent much of the second period shorthanded.
"I thought it was great," said Duchscher of the penalty kill. "The defense did a great job of getting guys out of the way so I could see the puck good. The forwards got the puck out when they could."
The Legionnaires will have the week off to gear up for a visit from the fourth—place Tisdale Trojans this weekend.