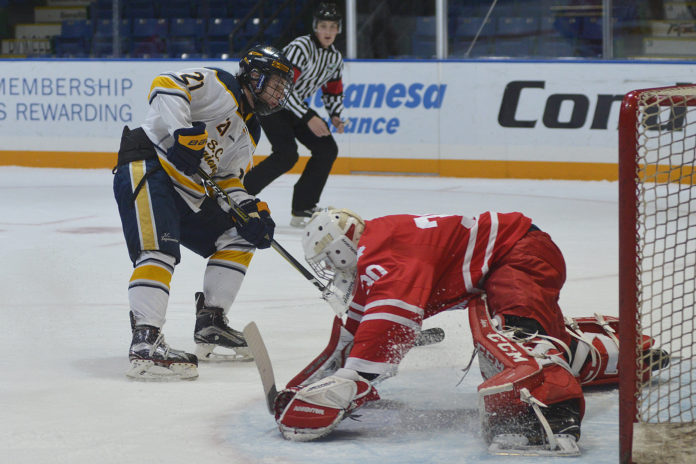 The Swift Current Home Hardware Legionnaires faced little resistance from the last-place Notre Dame Argos in a 9-0 win Friday.
The host Legionnaires scored early and often, led by three goals and one assist from Mason Strutt and two goals and two assists from Hunter Lamb. Rhett Stevenson followed with a goal and two assists, while Mkyllan Couture and Jacob Piller each posted three assists. Rin Beny added a goal and an assist and Rhett Gibson registered two assists.
Kersey Reich and Owen Ozar also scored. Reed Jacobson and Dylan Hull both added single helpers. Steven Duchscher earned the shutout with 27 saves.
The Legionnaires improved to 13-9-0-2 in the Saskatchewan Midget AAA Hockey League, while the Argos dropped to 4-19-0-0. Lamb is now tied for fourth in league scoring with 33 points in 24 games.
The Legionnaires will be back at home Sunday against the Prince Albert Mintos at 1:45 p.m. at the Innovation Credit Union iplex.