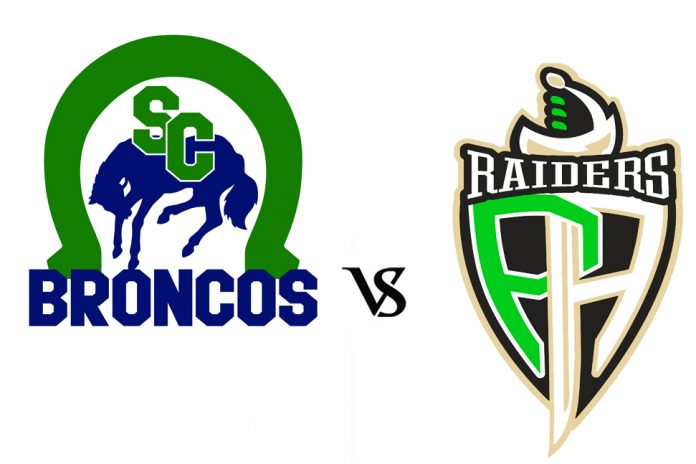 Overtime games are becoming routine for the Swift Current Broncos after a 5-4 win over the Prince Albert Raiders Tuesday. The game marked the sixth time in the past seven games the Broncos played over 60 minutes as they improved to 5-1 in those games decided in overtime or the shootout recently.
Defenseman Artyom was the overtime hero after he was benched for much of the second period. The Russia defenseman collected a backdoor pass from Glenn Gawdin and beat Curtis Meger with the Broncos' 49th shot on goal for his fifth goal of the season.
It was far from a pretty game from the Broncos, but their top offensive players helped lead the team to their 20th win of the season. Matteo Gennaro assisted on four goals in his third game with the Broncos. Gawdin and Aleksi Heponiemi each added a goal and two assists.
Heponiemi increased his league scoring lead with 69 points in 28 games and extended his point streak to 20 games with 49 points over that stretch. Gawdin is third in league scoring with 56 points.
Heponiemi opened the scoring with a power play goal at the 3:31 mark when he tapped home a rebound for his 19th of the season. Sean Montgomery answered back 54 seconds later for Prince Albert, but rookie defenseman Connor Horning fired home his second career goal midway through the period for a 2-1 Broncos lead after 20 minutes.
The Broncos got out to a lackadaisical start to the second period and paid for it with goals from Jordy Stallard and Curtis Miske 1:08 apart to fall behind. They salvaged the period with a late goal from Sahvan Khaira to tie the game 3-3.
The Raiders took the lead again in the third period on a Brayden Pachal goal, but Gawdin forced overtime with his 24th goal of the season.
Joel Hofer made 35 saves on 39 shots to improve to 3-1-0-0 for the Broncos. Meger took the overtime loss with 44 saves to fall 4-4–4-0.
The Broncos remain second in the East Division with a 20-6-2-0 record, while Prince Albert dropped to 11-11-5-1.
The Broncos now have two days off before playing five games over six days, beginning Friday in Calgary.
Bronco Bits: WHL leading goal scorer Tyler Steenbergen missed his first game of the season due to injury. The Broncos forward has 35 goals and 61 points in 27 games this season. Steenbergen will learn Wednesday whether or not he will get a tryout when Hockey Canada announces its roster for the National Junior Team Selection Camp.