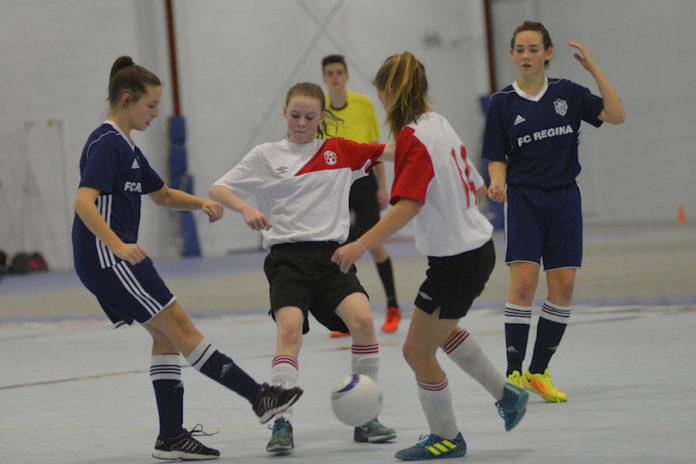 The Swift Current United Soccer Club hosted two full days of exhibition matches at the Swift Current Stockade over the weekend.
The United boys and co-ed teams battled their way to a 5-2-1 record on Saturday.
The U11 co-ed United team lost their opener to Regina FCR 3-2 and then rebounded for a 2-2 draw.
The U13 boys won by default and then lost 3-0 to FCR U15.
The U15 boys defeated FCR 4-3 and 2-0. The U17 boys capped the day with 4-1 and 2-1 wins over Moose Jaw Excelsior.
Sunday, the United girls combined to finish with a 4-3 record against FCR teams.
The U13 girls opened the day with a 4-0 win and then added another 4-0 win in the afternoon.
The U15 United girls lost their opener 4-3 and lost the back half 3-2.
The U17 girls dropped their first game 3-2 but rebounded for a 6-4 win in the afternoon.
The U19 girls won their only game 6-2 over their FCR counterpart.
The United teams will be back at home next weekend for another club day against Regina's QC United.