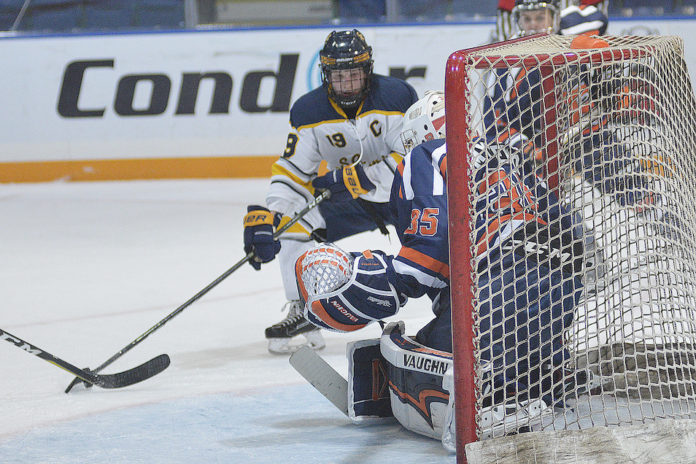 Owen Ozar and Jacob Piller led the Swift Current Home Hardware Legionnaires to a 4-1 win over the visiting Saskatoon Blazers Friday.
Ozar was in on all four goals with two goals and two assists, while Piller scored twice and added an assist. Hunter Lamb contributed a trio of assists, while Kersey Reich and Ty Muench added single helpers.
Cody Levesque earned the win with 27 saves on 28 shots.
Riley Little scored the only goal for the Blazers, while Adam Dmyterko took the loss with 29 saves.
The Legionnaires improved to 11-7-0-2 in the Saskatchewan Midget AAA Hockey League, while the Blazers dropped to 4-12-2-1.
The Legionnaires are back at home Sunday to host the Notre Dame Hounds at 7:30 p.m. at the Innovation Credit Union iplex.