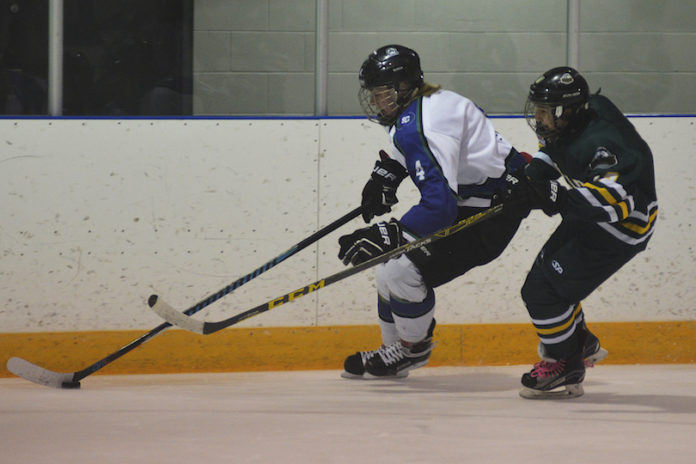 The Swift Current Kabos Broncos' outstanding start to the Saskatchewan Bantam AA Hockey League regular season continued with three home wins to remain unbeaten this season.
The defending league and provincial champions now lead the 22-team league with a 12-0 record with 71 goals for and 30 against.
Friday, the Broncos outshot the Regina Pat Blues 55-13 in a narrow 4-3 victory. Ryan McCleary led the way with a goal and two assists, followed by a goal and an assist from Noah Wills. Keagon Little and Kalan Lind also scored, while Joe Arntsen, Hayden Wilm, and Orin Olson all added assists and Vincent Pinsonneault got the win in goal.
Saturday, the Bantam Broncos added an 8-3 win over the Yorkton Terriers when Joe Arntsen compiled one goal and three assists. Cash Arntsen added two goals and one assist, while McCleary and Lind each had a goal and two assists. Wilm, Brady Wilson, and Noah Wills also scored.
The Broncos got another test from the Humboldt Broncos on Sunday but passed with a 4-2 win.
McCleary assisted on three of the four goals as Wilson, Jayden Jessiman, Cash Arntsen, and Rhys O'Neill all scored. Joe Arntsen, Lind, and Wills all added assists and Justin Dueck made 39 saves for the win.
Lind, Little, Joe Arntsen, and McCleary were all tied for second in league scoring 21 points apiece. McCleary led the league with 17 assists, followed by Arntsen with 15.
The Bantam Broncos are back at home again this weekend to host the Regina Aces on Friday at 8 p.m. and the Warman Wildcats on Saturday at 5:15 p.m. at Fairview West Arena.