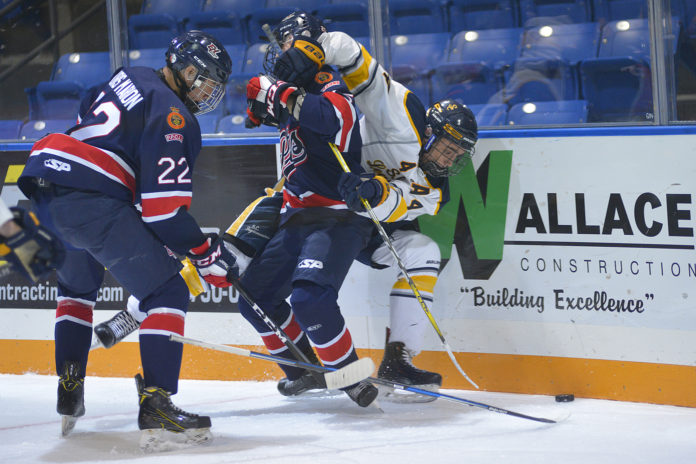 The Swift Current Home Hardware Legionnaires allowed the first five goals in a 5-3 loss to the visiting Regina Pat Canadians Tuesday.
The Pat Canadians scored five goals over the opening 34:56, including a pair of power play goals from Jaydon Dureau in the second period to put the game out of reach. Taylor Halbegewachs, Brayden Shaw, and Matthew Tress had scored in the first period.
The Legionnaires attempted to come back with goals late in the second period from Jerzy Orchard and Hunter Lamb. Orchard added his second goal of the game in the third period to make things interesting.
Rin Beny, Mason Strutt, Jacob Piller, Owen Ozar, Rhett Gibson, and Christian Riemer all added assists.
Cody Levesque took the loss with five goals allowed on 25 shots. Nathan More got the win for Regina with over 30 saves.
The two teams both now have 16 points, tied for second in the Saskatchewan Midget AAA Hockey League. Swift Current fell to 8–4-0-0, while Regina improved to 7-2-1-1.
The Legionnaires will be back at home for a third straight home game on Friday when they host the Saskatoon Contacts.