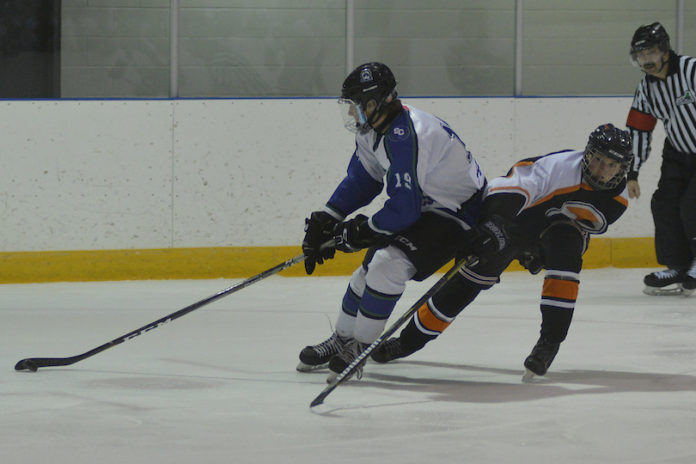 The Swift Current Abbey Resources Broncos finished the weekend atop the South Saskatchewan Midget AA Hockey League standings with a 6-1-1 record after winning twice on home ice.
Saturday, the Broncos increased their scoring output in each period to triple up the visiting Yorkton Terriers 6-2. Brad Nyen got the win with 27 saves on 29 shots.
Matthew Christianson and Quinn Patenaude both registered a goal and two assists. Ryland Hornung added a goal and an assist, while Beau Larson, Rhett Evjen, and Aaron Wittmier all had two-assist outings. Nathan McInnis, John Priela, and Riley Dekowny also scored and Brock Herter added a single assist.
Sunday, the Broncos got two goals from Brock Herter and a shutout from Jacob Herman in a 3-0 win over Yorkton.
Herter provided all the offense they would need with goals 21 seconds apart in the first period. Evjen added a power play goal in the second period. Levi Lamotte set up a pair of goals, while Riley Skarton and Larson added assists.
Herman now leads the league with a 0.58 goals against average.
The Broncos are in Wilcox to take on the Notre Dame Argos on Thursday. They will host the Melville Millionaires on Saturday at 7:45 p.m. at Fairview West Arena.